DERU - The Art of Cooperation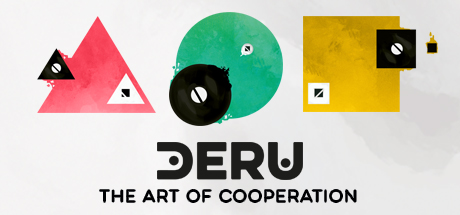 Time played: 2 hours 47 minutes
Unearned Achievements
10 Dead Kingdomes
You are a terrible hero

A Millstone Around My Neck
There is always that one friend

Abundance
Abundance of shapes

Air Snapper
Breathe! Breathe! Breathe!

Berserker
Berserkers do not need other people

Bored Sensei
You really need long here

Courage
Courage to face the ordeal

Dependence
Dependence on circumstances

Dreamteam
No A-team needed here

Faith
Faith in your partner

Full Moon
Hand it over

Good Friend
Tought, Taught, Protected

It's ot getting easier
You already died so many times

Liberty
Liberty of difference
Lovers
Those hugs are priceless

Musician
Jingle those bumps

Proud Sensei
Through the Triangles

Runner
Race through the levels

Short-term Memory
What mechanic did you just learn?

Someone owes an apology
Say sorry!

Squeezed like lemons
Well, if Life gives you lemons...

Starbuck
Unbridled producing

The kindergarten is over
Boss is coming soon, prepare!

Thought it would be that easy
Such a quick death