Disc Room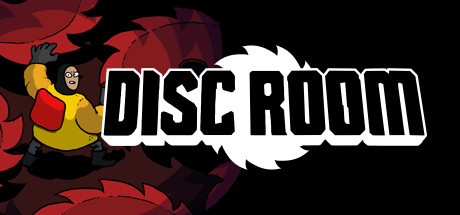 Time played: 4 hours 36 minutes
Earned Achievements
AGAIN
START HARD MODE

BIG BANG
DEFEAT THE ULTIMATE GATEKEEPER

CELESTIAL BODY
DEFEAT THE CARNIVOROUS GATEKEEPER

FLOORED
???? THE ????

GOLD I
DISCOVER THE FIRST GOLDEN ROOM

GOLD II
DISCOVER THE SECOND GOLDEN ROOM

GOLD III
DISCOVER THE THIRD GOLDEN ROOM

LET IT RIP
DIE FROM ALL DISCS IN ONE ZONE

MINIT
SURVIVE 60 SECONDS IN ANY ROOM

PITCH BLACK
DEFEAT THE PHANTOM GATEKEEPER

POWER SURGE
UNLOCK ALL 6 ABILITIES

SKELETON REVIVAL
DEFEAT AND REVIVE AN ANTIBODY

SPAWN KILL
SURVIVE 0 SECONDS OR LESS

STRONG SCIENCE
DEFEAT THE ARMORED GATEKEEPER

TELEPORTER ACCIDENT
END A RUN FROM THE MAP

THERE'S ENOUGH FOR EVERYBODY
FEED ???? 4 ????

VIOLENT NATURE
DEFEAT THE OVERGROWN GATEKEEPER

WHO'S COUNTING?
WALK 10K STEPS
Unearned Achievements

ENIGMA
FOLLOW THE PATH

EXPLORER I
EXPLORE ALL ROOMS

EXPLORER II
EXPLORE ALL HARD ROOMS

GOLD IV
DISCOVER THE FOURTH GOLDEN ROOM

GOTTA CATCH 'EM ALL
DIE FROM ALL DISCS

HIGH HELL
SURVIVE 20 SECONDS IN ANY HARD ROOM

I AM THE DISC
SURVIVE 10 SECONDS IN EVERY HARD ROOM

I AM THE ZONE
SURVIVE 20 SECONDS IN EVERY ROOM

I CAME I SAWED I CONQUERED
COMPLETE HARD MODE

IN THE ZONE
SURVIVE 20 SECONDS IN EVERY ROOM IN ONE ZONE

MULTICASKET
DIE FROM 4 DIFFERENT DISCS IN ONE LIFE

MULTITASKER
DEFEAT THE ULTIMATE GATEKEEPER USING EVERY ABILITY

PIONEER
EXPLORE ALL ???? ROOMS

RAGEQUIT
QUIT TO MAIN MENU WITHIN 2 SECONDS AFTER DYING

SPEED DEMON
HOLD DOWN FFW FOR 10 SECONDS STRAIGHT

THE WALLS HAVE EYES
FACE THE GOLDEN CARCASS

VOYAGER
UNCOVER THE GOLDEN MYSTERY