Attention - Gullibility
Posted Tuesday, July 12th, 2016 3:05:00 pm
Back in 2000, I used to have this completely silly thing on this site called "Letting Off Steam". Back then, I was a programmer and admin with
Trax in Space
, and I used to field a wide variety of absolutely ridiculous email. You can probably still find some of these out there on the
Wayback Machine
if you look hard enough. Mind the color contrast if you do.
And color contrast happens to segue perfectly into this email I received at around 3:30 this morning from, apparently, someone named Lily from
The Humanity Campaign
. It was so good (and by good I mean bad), I pretty much went all "Letting Off Steam" on it. The email should be rather self-explanatory. Enjoy.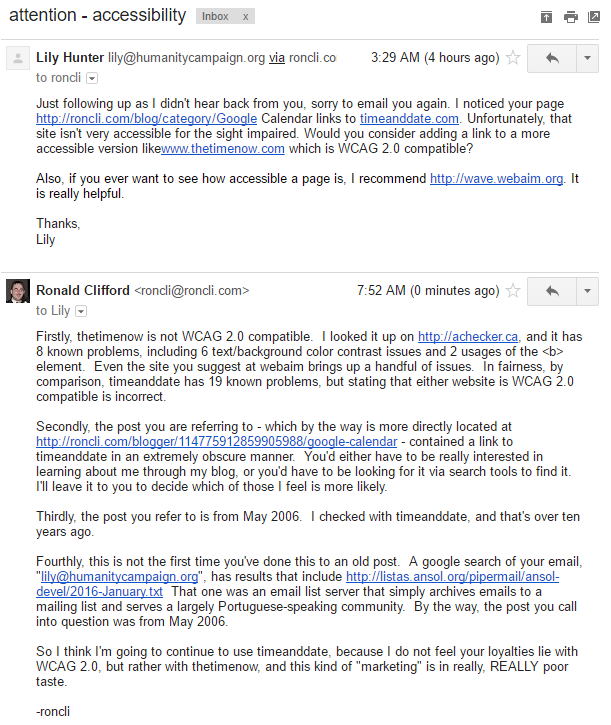 Comments